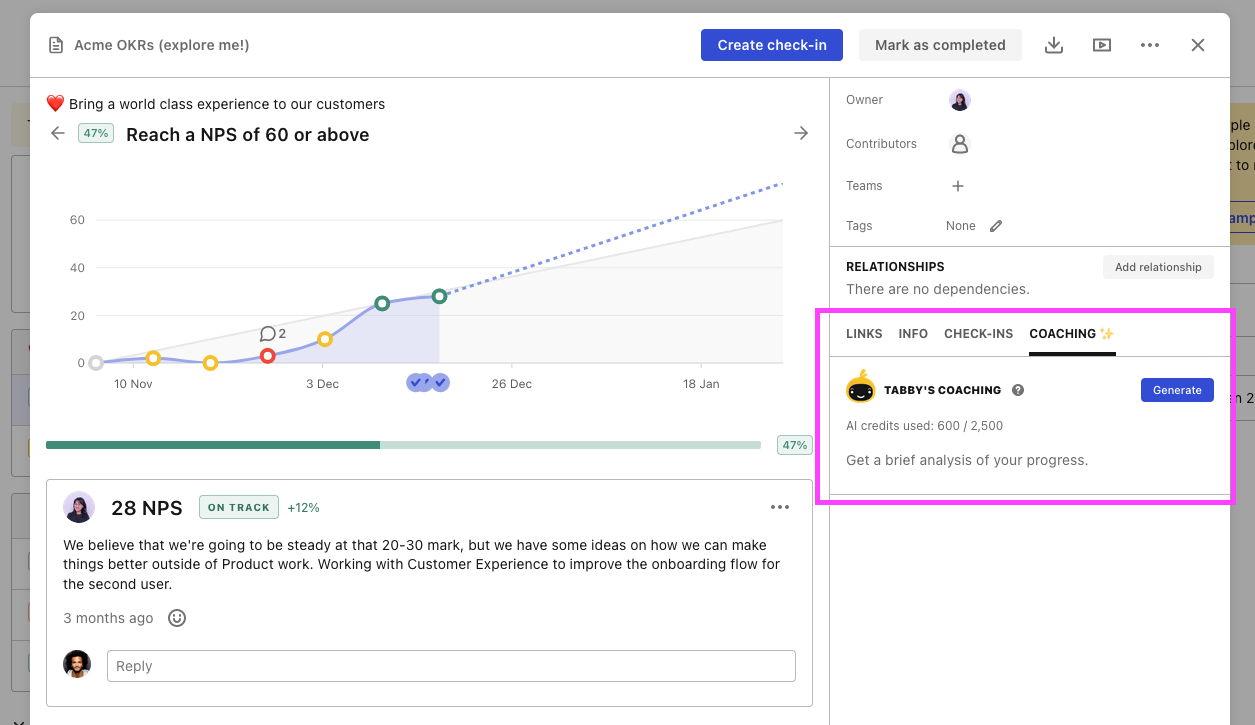 We just added an AI Coach to Tability! You can now ask Tability to assess your progress and give you suggestions on what you can do to reach your goals faster.
All your outcomes now have a new Coaching tab where you can generate advice and suggestions.
Once you click on the "Generate" button, Tability will look at your goal and the existing check-ins to assess your progress and come up with a set of ideas to improve.