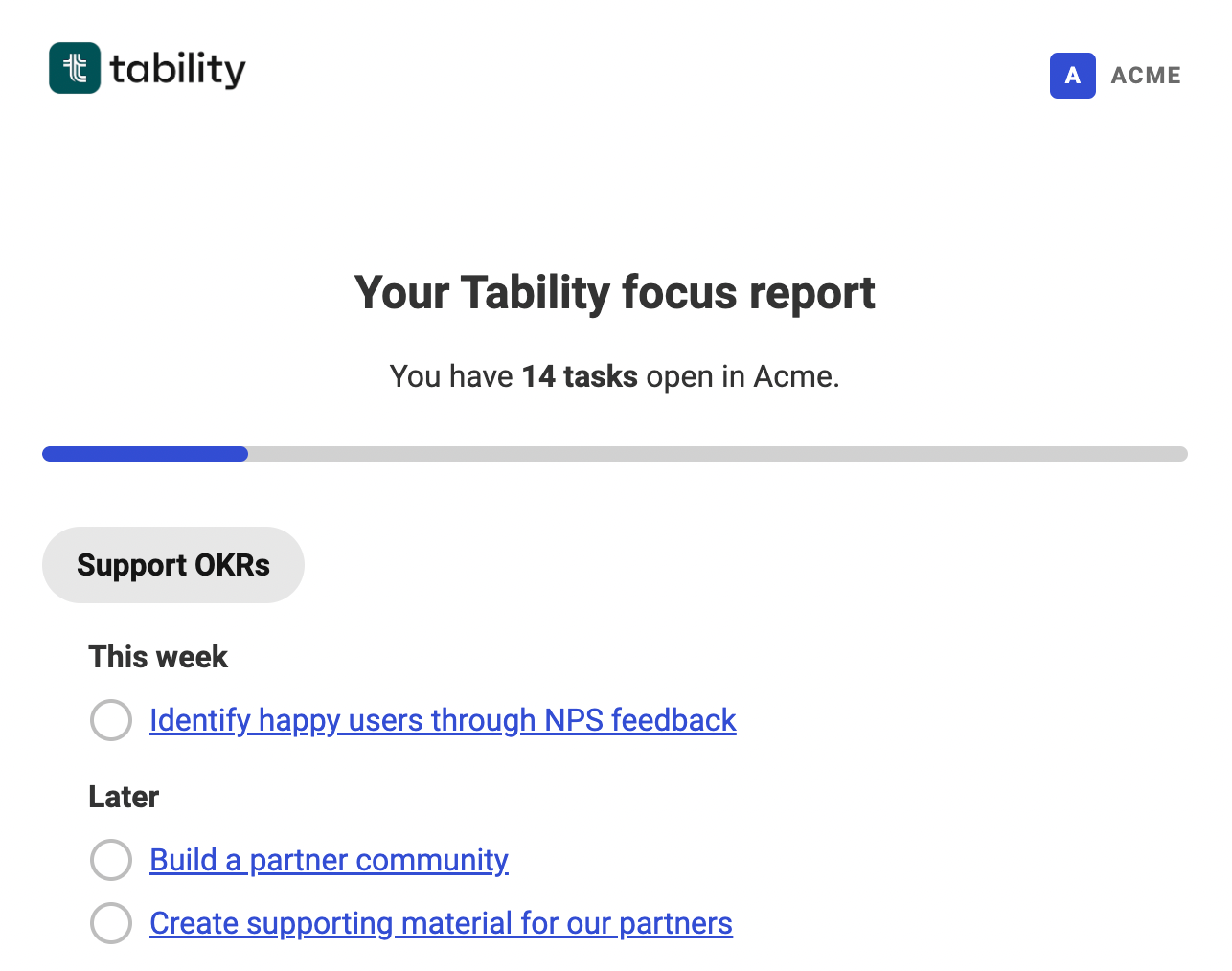 We redesigned our focus report to make it easier to track your outstanding items:
See all tasks and initiatives organised by roadmap state.
Progress bar to see how much open work is left.
Click on any item to open it up in context in the app.
You can turn off the daily tasks reminders by going to your workspace notifications preferences at
https://tability.app/<workspace
ID>/account/notifications.