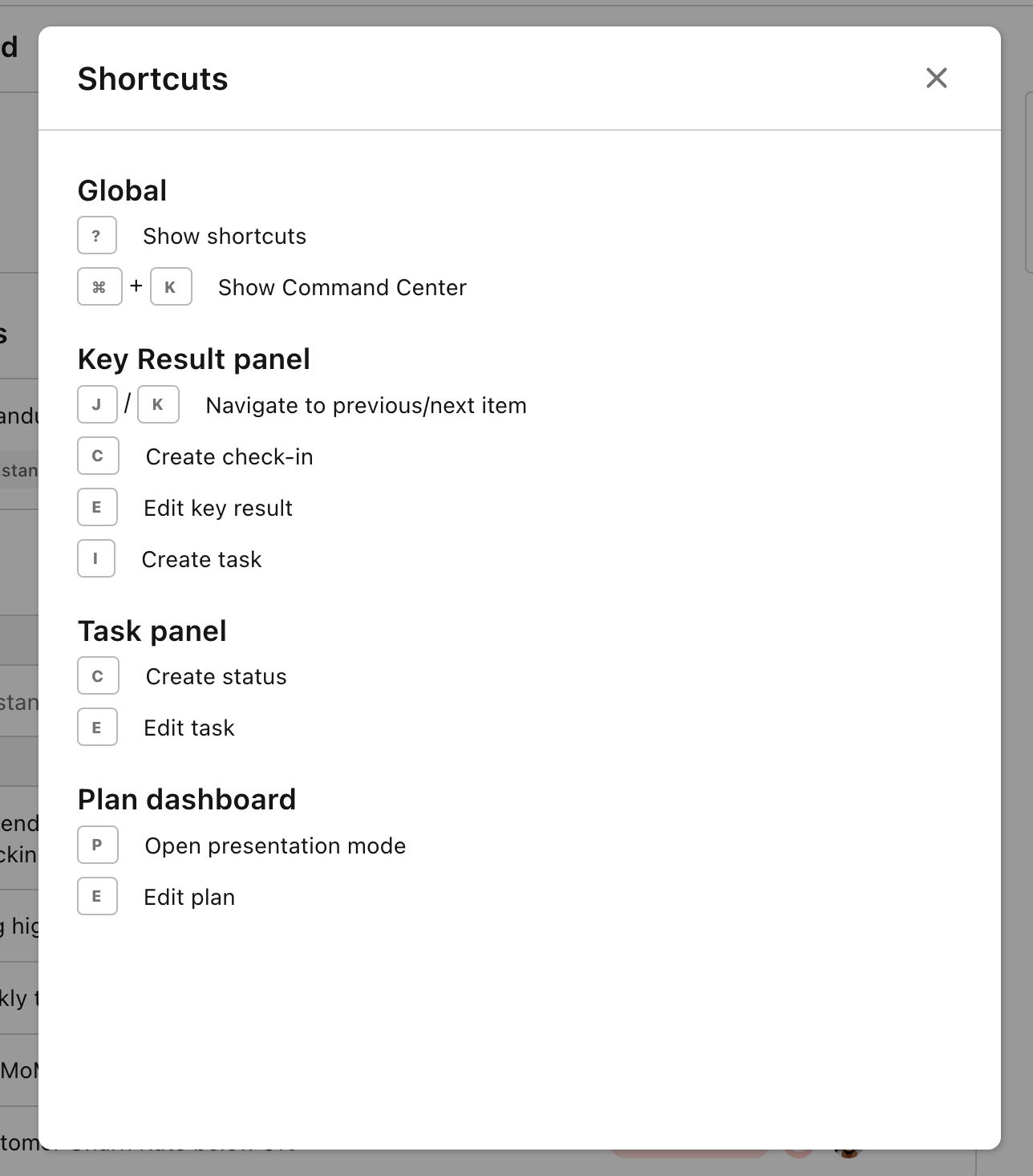 This is long overdue but we now have shortcuts in Tability! Press "?" to see the shortcuts currently available, but here are some that you'll probably enjoy:
Use J/K to iterate through your goals when you have the outcome/key result panel opened.
Use ⌘+K to open the quick nav panel and jump to a plan, goal or task.