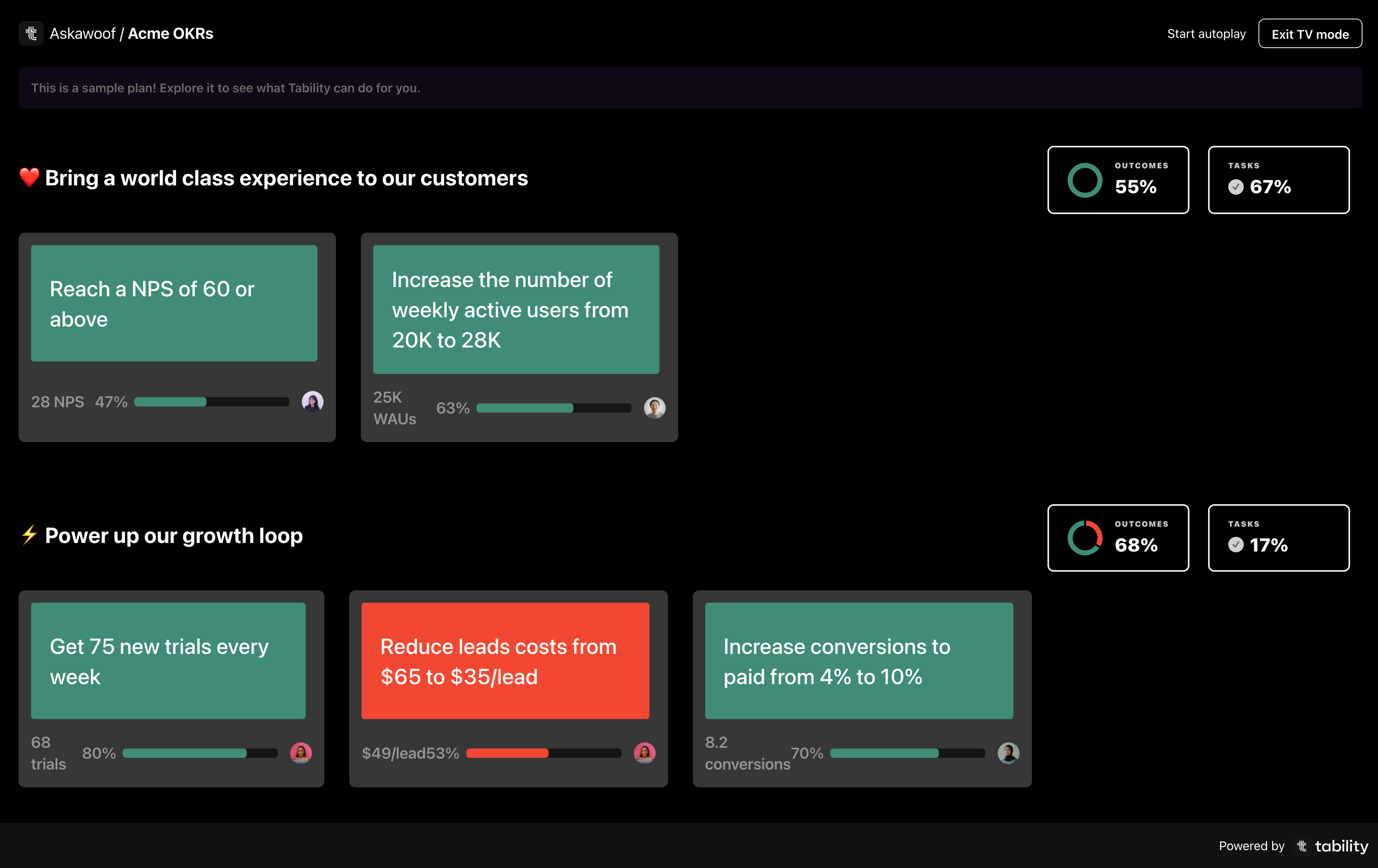 There's a new TV mode for your plans!
Some of you might be returning to the office (we still can't in Australia 🥲), so we wanted to help you display your most important goals where everyone can see them.
Just click on the "Enter TV mode" option in your plan menu to switch to the TV dashboard.