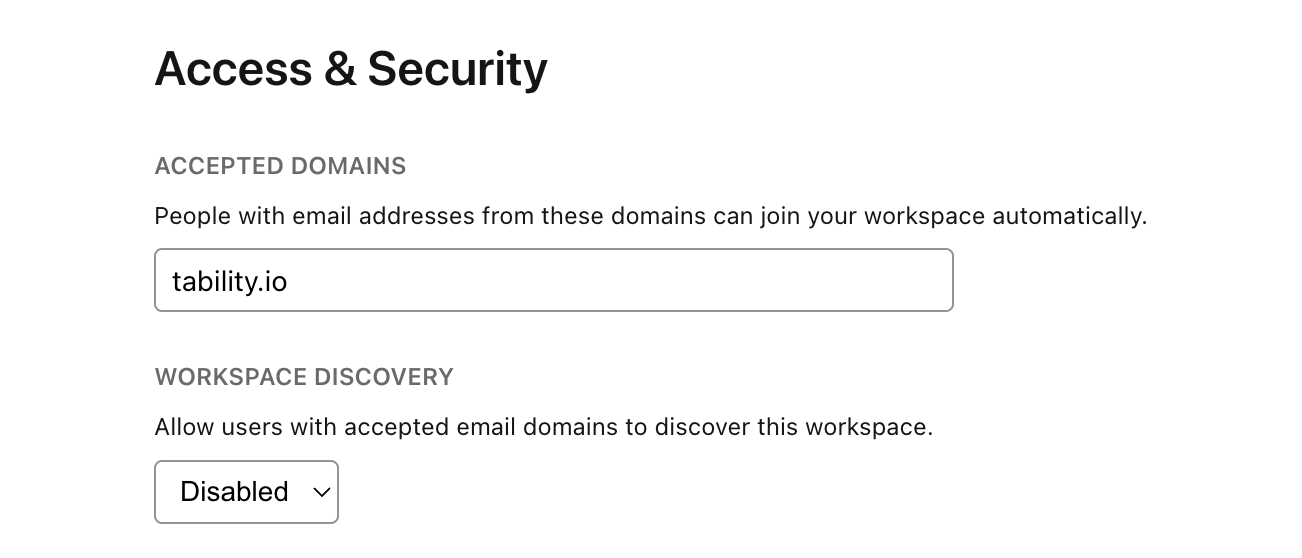 Make it easier for your team to join your workspace with the new workspace discovery feature.
After signing up, users will be able to see the list of workspaces that accept their email domain, and they'll be able to join in one click.
You can enable workspace discovery today by going to the
Access & Security
admin section of your workspace.
(This feature is only available for paid subscriptions)