So—adding new things is great, but improving the existing can also be exciting. We spent the last week polishing some of the existing reports to make sharing goals a better experience.
The recently visited plans are now ordered by last visited date (as you'd expect).
Our Slack integration now uses the proper channel IDs to share weekly plan reports. We were using the channel name previously, which would fail on some occasion.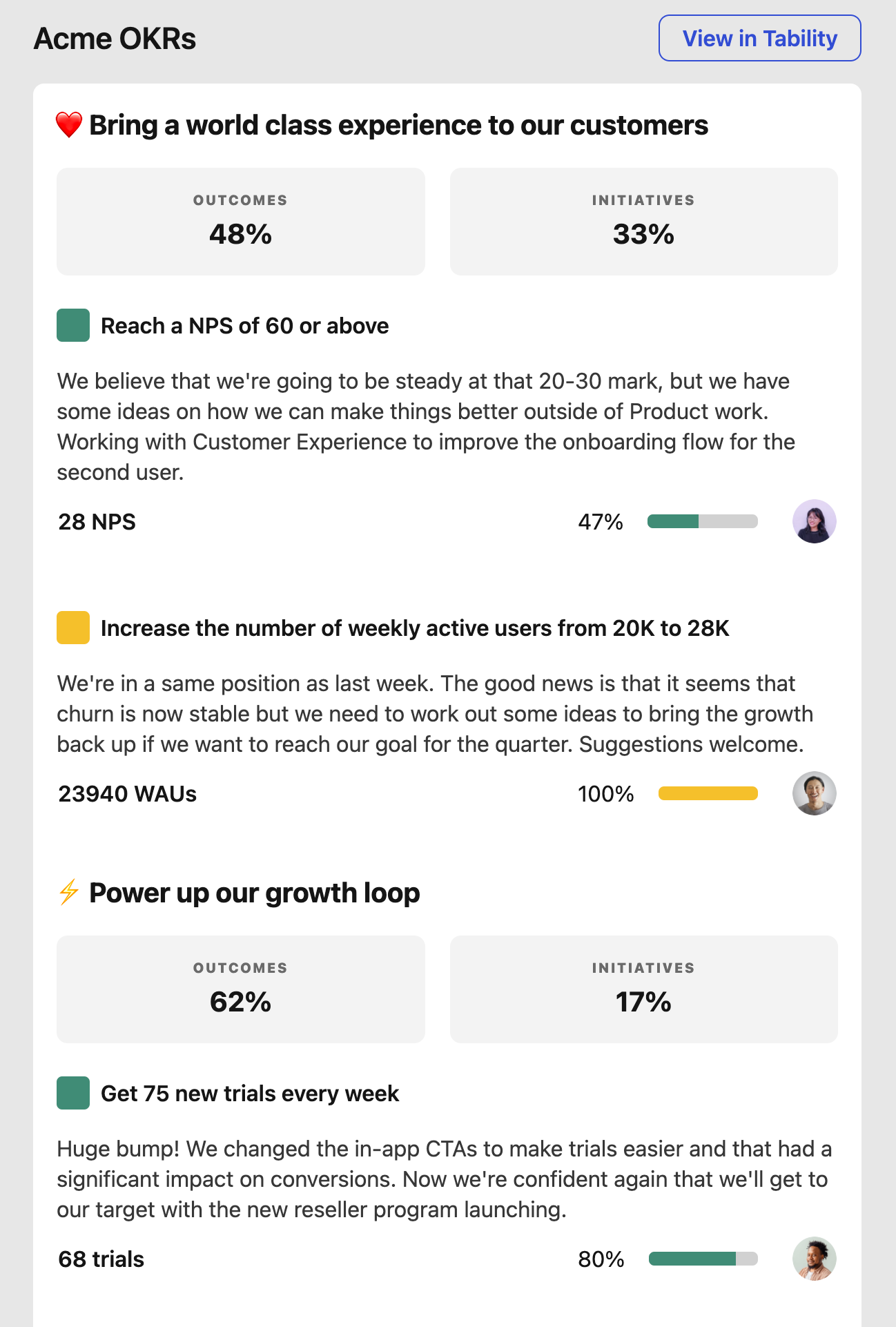 The email reports have a new look! They will now include a progress summary of your objectives, and it's easier to see the difference between objectives and outcomes.
PDF reports have also been improved to adopt a similar format.
You Slack reports will now include objectives stats.
You can find a shortcut on your plans to connect your plan to a Slack channel.